So my favourite rapper in the world MF Doom has released a colab sneaker with Nike SB. There has been talk of this release for a minute now, but finally!
Being released in selected stores in the States tomorrow.
Not to sure on when/if they will be hitting our shores but here's hoping.
Japan had an earlier release date, this could explain the masses on ebay.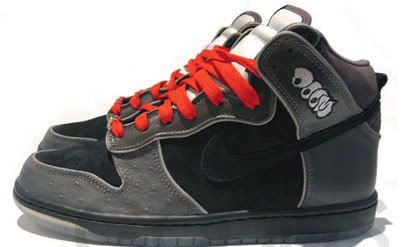 Roumored last year also was a Quasimoto Dunk, let's hope these ones get the go ahead!

POW!




SB